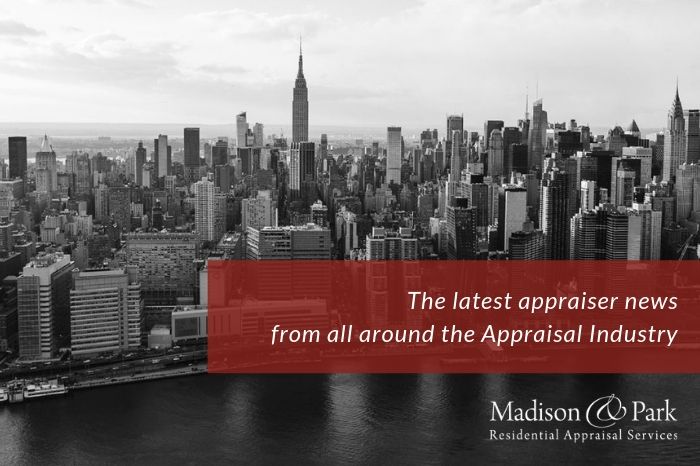 Image Courtesy of Intelligent Community
WHAT'S NEW IN THE APPRAISAL INDUSTRY THIS WEEK
by David Lister | July 16, 2019
Valuing Timeshares Requires Special Care: The Appraisal Journal
Special care must be taken to understand the timeshare interest and the competitive market in which that interest would sell, according to an article published this week in The Appraisal Journal that explores key issues facing appraisers when valuing timeshares.
The Appraisal Journal is the quarterly technical and academic publication of the Appraisal Institute, the nation's largest professional association of real estate appraisers. The materials presented in the publication represent the opinions and views of the authors and not necessarily those of the Appraisal Institute.
Appraisal Institute Urges Congress to Address Valuation Issues
The president of the Appraisal Institute, the nation's largest professional association of real estate appraisers, encouraged Congress to act on valuation topics during today's hearing on Capitol Hill.
Stephen S. Wagner, MAI, SRA, AI-GRS, told the House Financial Services Committee's Housing, Community Development and Insurance Subcommittee that the Appraisal Institute supports passage of H.R. 2852, which would allow licensed appraisers to perform appraisals for Federal Housing Administration loans.
FHA Delays Rule Requiring Digital Signatures On Appraisals
The Federal Housing Administration (FHA) is delaying a rule that would require appraisals uploaded to its electronic platform to be digitally signed.
The FHA had previously announced that XML Digital Signatures will be required on all appraisals uploaded to its Electronic Appraisal Delivery (EAD) System. XML is a method of digital authentication that is secure, flexible and fairly ubiquitous; it is already in use on many digital appraisals submitted to the FHA.
Appraisal Reform Act of 2019 Would Impact TRID
A&B Abstract:
If enacted, the recently introduced Appraisal Reform Act of 2019 would amend RESPA to require the disclosure of the appraisal management fee separate from the appraisal fee on the loan estimate (LE) and closing disclosure (CD). This could impose an additional burden on lenders and appraisal management companies (AMCs).
Learn More About Home Appraisal and our other Appraisal Services.