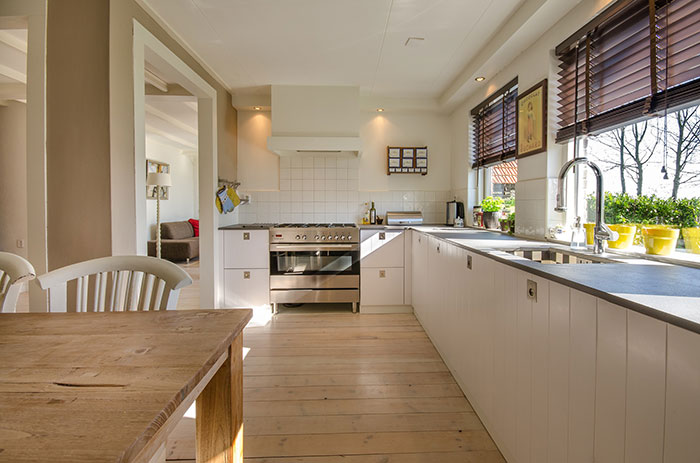 Photo by Skitterphoto from Pixabay
Bang For The Buck

When appraising homes, I am asked all the time about hypothetical improvements to the home. For instance, "is it worth it for me to add a remodeled kitchen or should I add a bedroom?" Most of the time, I am not there in a consulting roll, so I cannot offer advice on what to do with their home to add the most value. I am there to appraise the home for a different reason. Still, I think they are all great questions. What does add the most value to a home versus the cost to do the project? There have been numerous studies and articles written on the topic. Here is one article that addresses some of the best and worst investments:
Six Best and Worst Home Improvements For Your Money
First off, it depends what market you are in and what the market expects. Adding a fifth bedroom in a market where all the homes are two bedrooms is not a good use of funds. I like to look at it from a typical buyer's perspective. Most buyers like what they can see – kitchen, paint, baths, curb appeal, landscape, etc. There are other buyers that are focused on the mechanicals, roof, windows, electrical, and foundation at the beginning, but they are the minority. These items are typically addressed in the inspection. A new furnace is nice to have, but does it add more value than a 5 year old furnace that is functioning well and has been taken care of–NO? Most of the time, items like a furnace or a roof need to be in average or better condition and the buyer will consider them the same. They can't see the cost down the road. It is interesting because these are the things are needs, while things like a remodeled kitchen are wants.
From appraising thousands of homes, I can say that the "wants" are the items that bring the highest ROI. Buyers love new kitchens, newbathrooms, updated flooring, clean landscape, and updated paint if they are done in a neutral style. However, they must be upgraded to the standard of the market. A completely custom kitchen with high end appliances in a 600 sf ranch home has a lower ROI than the same kitchen in a neighborhood of custom homes. In addition, the updates have to be done in an appealing manner. I have walked into homes with brand new kitchens and baths, but they are not appealing to the masses. Most buyers either won't buy the home because of it or will want to redo the entire kitchen and baths. If you are going to do something that is not common and has a unique color pallet, make sure it can easily be changed or that you are going to enjoy it for a long time. Otherwise, it will have a very low return on investment if any return.
So, focus on the items that are highly visible in the home that will immediately attract the most viewers and buyers. We live in the internet age and if the photos are of a beautiful kitchen and baths, it is going to attract more people and most likely, a higher price. I know I take them into account when appraising homes and the prices reflect the upgrades. I almost never see photos of the brand new furnace or the new roof. They are necessary concerns, but as long as they work and have a reasonable usable life, most buyers care far less about these items.
Learn More About Home Appraisal and our other Appraisal Services.