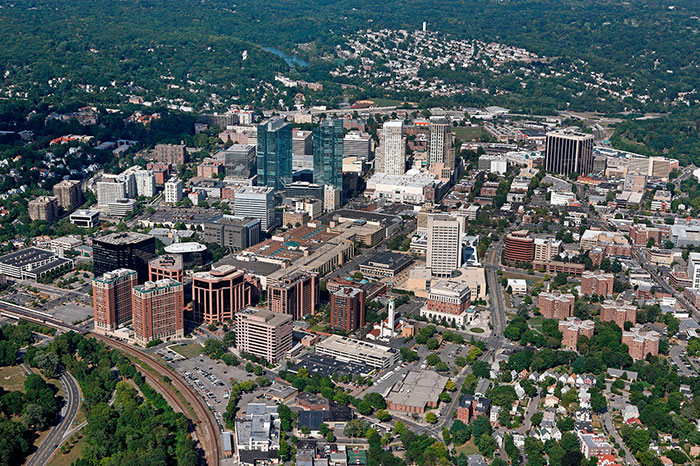 Image Courtesy of Intelligent Community
RESIDENTIAL REAL ESTATE APPRAISAL in Westchester County, NY

Westchester County is one of the primary counties I appraise residential real estate. It sits just north of the Bronx, a borough of New York City, and is primarily comprised of suburban areas.
Westchester has approximately 980,000 people over 450 square miles with dozens of villages, towns, and cities. Each has its own unique vibe, home style, attractions, and school district. The school districts are a primary driver for home value in Westchester. When appraising here, finding and using comparables within the same school district is important; using homes across school districts can lead to inaccurate results.
There are a wide variety of homes in Westchester – from the small and quaint to the large estates. Appraising the entire spectrum is both fun and challenging. One of the primary challenges is lack of similar comparables. Almost every home has a custom floorplan because Westchester is not a "cookie cutter" suburbia. I am forced to pick from a wide range of homes to find what appears to be the most similar sales. From there, I make adjustments to account for their differences. In other parts of the country finding comparables is not as challenging. My brother appraises in Colorado, where many of the suburban areas have model matches. He has appraisals where every comparable is the same style and square footage. This helps narrow down what a home is really worth. However, this is not the case in Westchester which causes the range of value to be wider.
Another characteristic for potential buyers in Westchester is proximity to a train station. Many of the towns and villages have train stations that go into Manhattan and other Boroughs. This is critical for the many people who have a daily commute into Manhattan. There is the Hudson Metro North line that runs along the Hudson River, Harlem Line that runs up the middle, and the New Haven Line running on the East side of Westchester. The train lines run up through Westchester and into the counties above.
The largest cities in Westchester are Yonkers, White Plains, and New Rochelle. These cities all have their respective Downtown areas, with multi-family residential buildings and commercial interests, as well as suburban areas with single family homes. These three cities are in lower Westchester, below Interstate-287.
The Rivertowns are on the West side of Westchester along the Hudson River. The Rivertowns are: Hastings-on-Hudson, Dobbs Ferry, Irvington, Tarrytown, Sleepy Hollow, Croton-on-Hudson, Buchanan, Cortlandt, Mount Pleasant, Ossining, and Peekskill. Each has its unique feel and desirability. Each town has a train station and small commercial/restaurant areas by the river.
Upper Westchester is the area above Interstate-287. In general, the farther north you go, the larger the lot sizes. These areas are more spread out and many of the homes sit on an acre or more of land. Many homes have beautiful wooded views as the trees are dense in upper Westchester. Upper Westchester still has access to commercial interests, but it takes more time to get around.
In future blog posts I will be diving into the cities, towns and villages to discuss the primary drivers of value, types of homes, and unique factors.
Learn More About Home Appraisal and our other Appraisal Services.