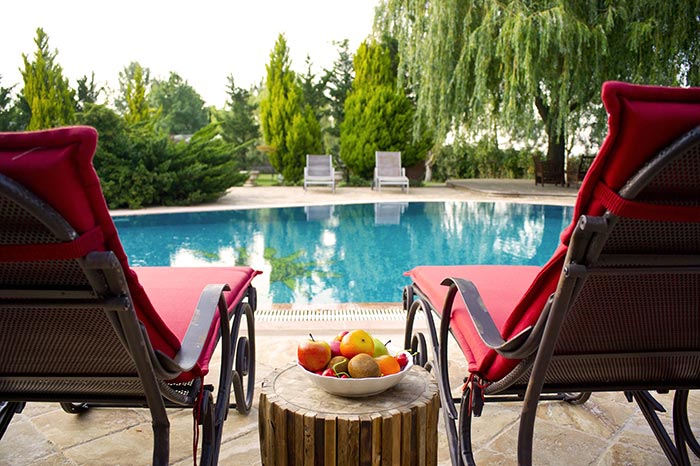 To Pool or Not to Pool

I told my wife when we were first married, "I am never buying a house with a pool." That pretty much sealed the deal. I was going to end up with a house with a pool and ten years later, we bought a house with a pool. We loved the house and the pool happened to come with it.
I have people ask me all the time, "Do pools add value to a home?" or "Should I put in a pool?" Answer is: "depends", as it does many times in the appraisal world.
What type of pool is it? Is it an above ground pool or an in-ground pool? Is it heated or not heated? What area of the country do you live in and what neighborhood? I appraise in New York, so a pool is only usable 4 or 5 months out of the year unless it is indoors. From the many analyses I have done, an in-ground heated pool in New adds some value to the home. How much depends on what neighborhood you are in. The lower end neighborhoods will see little to no value for a pool as they are expensive to maintain and repair. The higher-end neighborhoods will see a much bigger value add because those owners can usually afford the constant maintenance and repairs that a pool requires. In a place like Florida or Arizona, pools are more the norm than the exception. Pools add much more value in warm climates.
Typically, above-ground pools add little to no value even if they are heated. There are, of course,  exceptions when they are well designed and blend in with the landscape, decks, etc. However, I typically see above-ground pools that are not well kept and are more of an eyesore than anything. Also, some of them could be considered personal property rather than improvements if they are not attached and can easily be moved. In-ground pools are much more appealing in New York and add more value than an above-ground pool.
So, yes, some pools do add value when it fits the neighborhood. However, the costs to maintain and repair the pool will typically be more than the added value to the home in the long run.
For me it is a love/hate relationship. I love to watch my kids and friends enjoy it, but there is constantly something to fix or update.
Learn More About Home Appraisal and our other Appraisal Services.